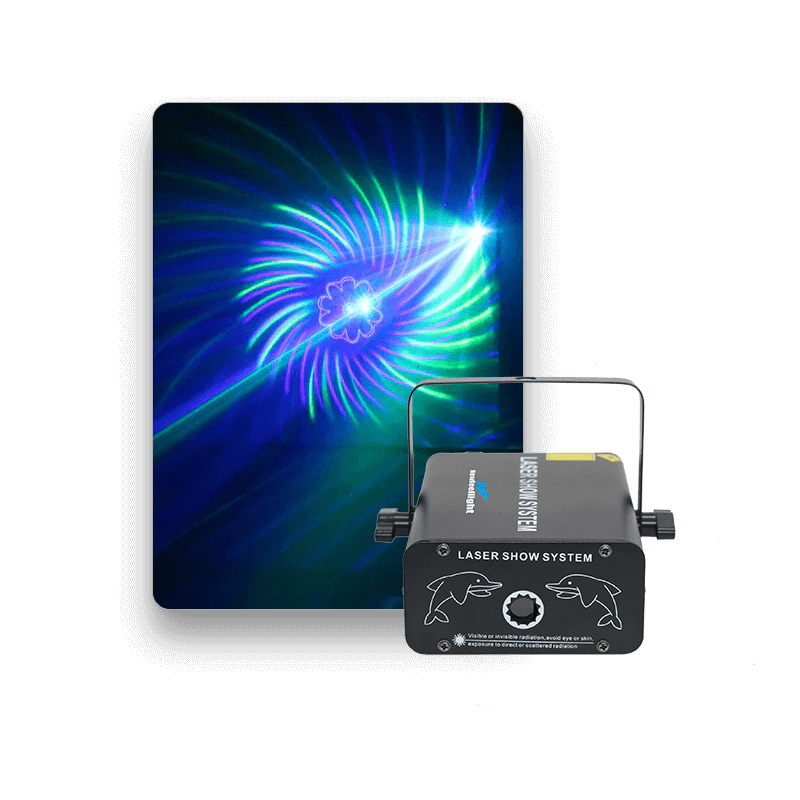 Party Lights DJ Disco Lights Sound Activated 120 Patterns RGB Laser Projector
Model Number:RA10W
60° scan angle
32 pattern presets
Animation laser with high speed 5 Kpps stepper motor
Request a Quote
New Feel Lighting
120 Patterns RGB Laser Projector
watch viedo
120 Patterns
Fixtures impact of 120 combos of images, all this will provide you a magical lights impact and amazing stage atmosphere.
Sound-Actived Sensor Function
Celebration disco lights are made up of sound sensors, they can capture and sync with the rhythm of the music, motives the mild to flash with the beat of the music, handy to create an extra vivid and dynamic atmosphere.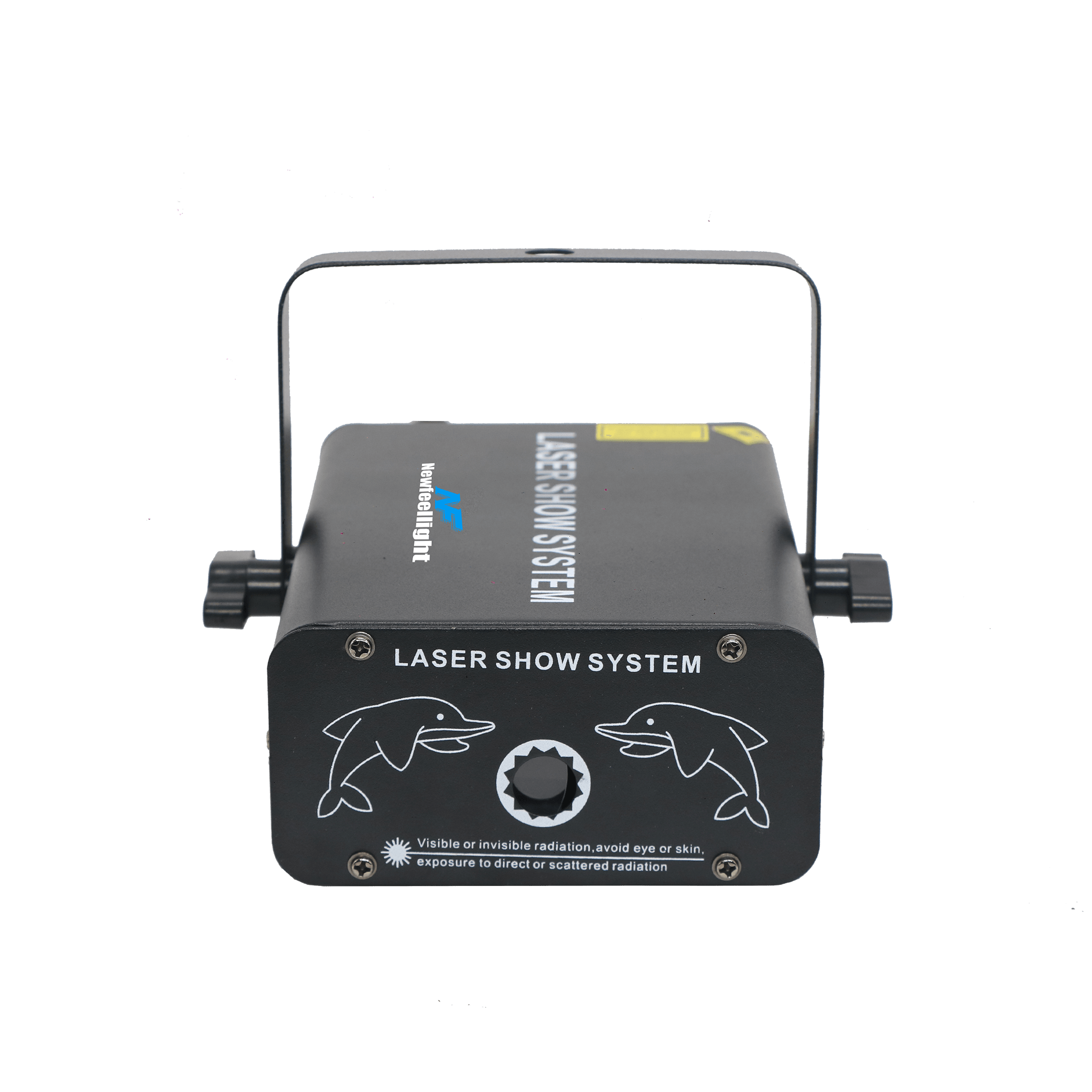 2 Different Control Ways
You can manually change the disco laser lights mode on the front of the light, or use faraway manipulation to manage the modes, mild color, rotation velocity, and sample easily.
Complex Lighting Effects
Our stage lights are convenient to create a vivid ecosystem and energetic visible results and will current you with lovely DJ laser lights and create complex illumination effects.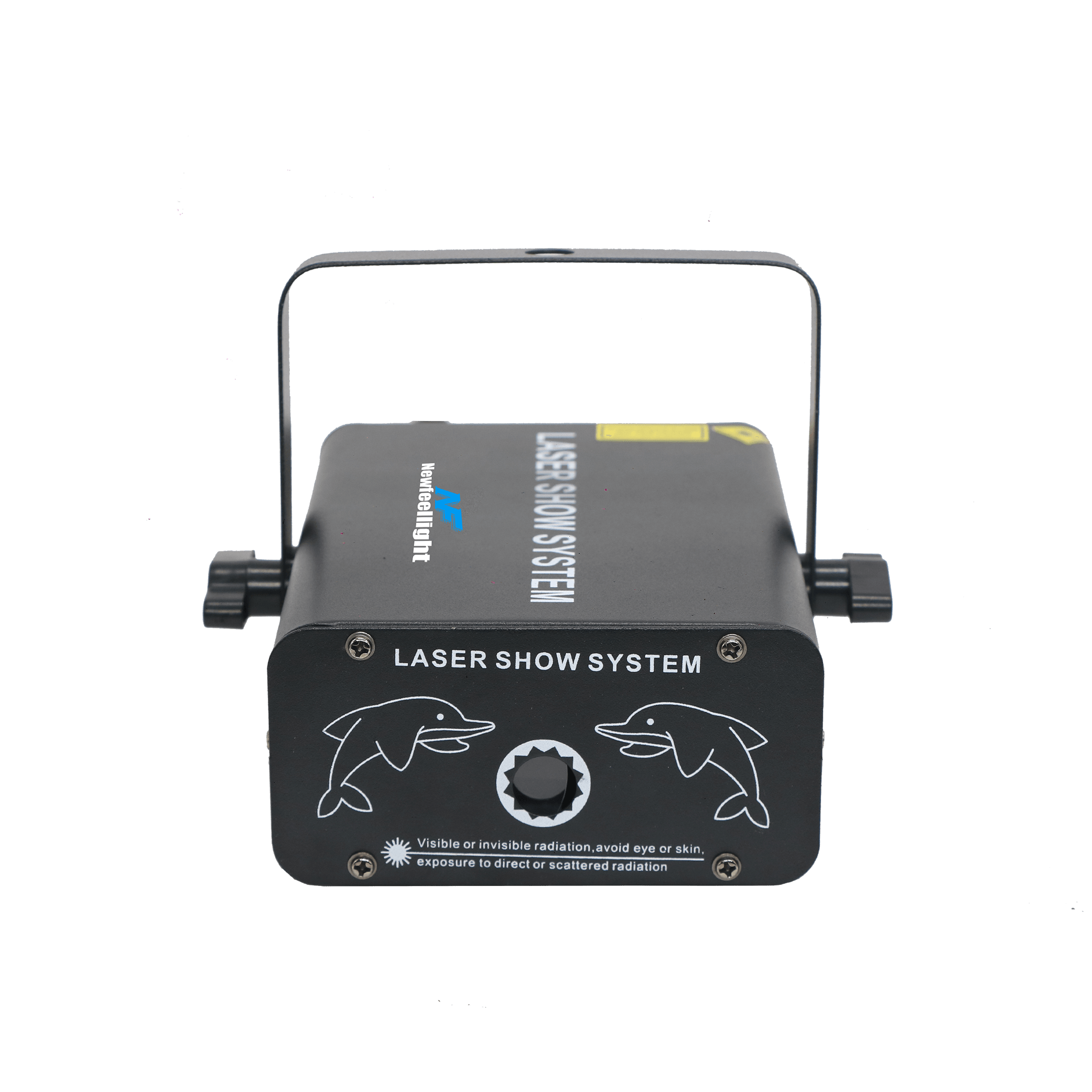 NF8600SKY LASER product series
Our NF8600SKY LASER product series can be fully customized based on the nature of your project. Since we manufacture all the technology in-house, we can offer a wide range of solutions to meet the needs of any creative design, venue, or event.
Longest Projection Distance
Our NF8600 series boasts a maximum laser lamp brightness of 200W globally, with the farthest outdoor visible range of 4000 meters. This is already the furthest range covered by laser lamps, but if you need brighter and farther, you can contact us for customization.
Static or XY Scanning Beams
NF8600 SKY LASERS can be configured as static aerial beam projectors, or we can internally integrate XY scanning systems so you can control the physical motion of the laser beams.
Full Color RGB
NF8600 SKY LASER products can all be configured as full-color RGB lasers or as monochromatic systems. So, regardless of your color preferences or color palette, we can meet your needs!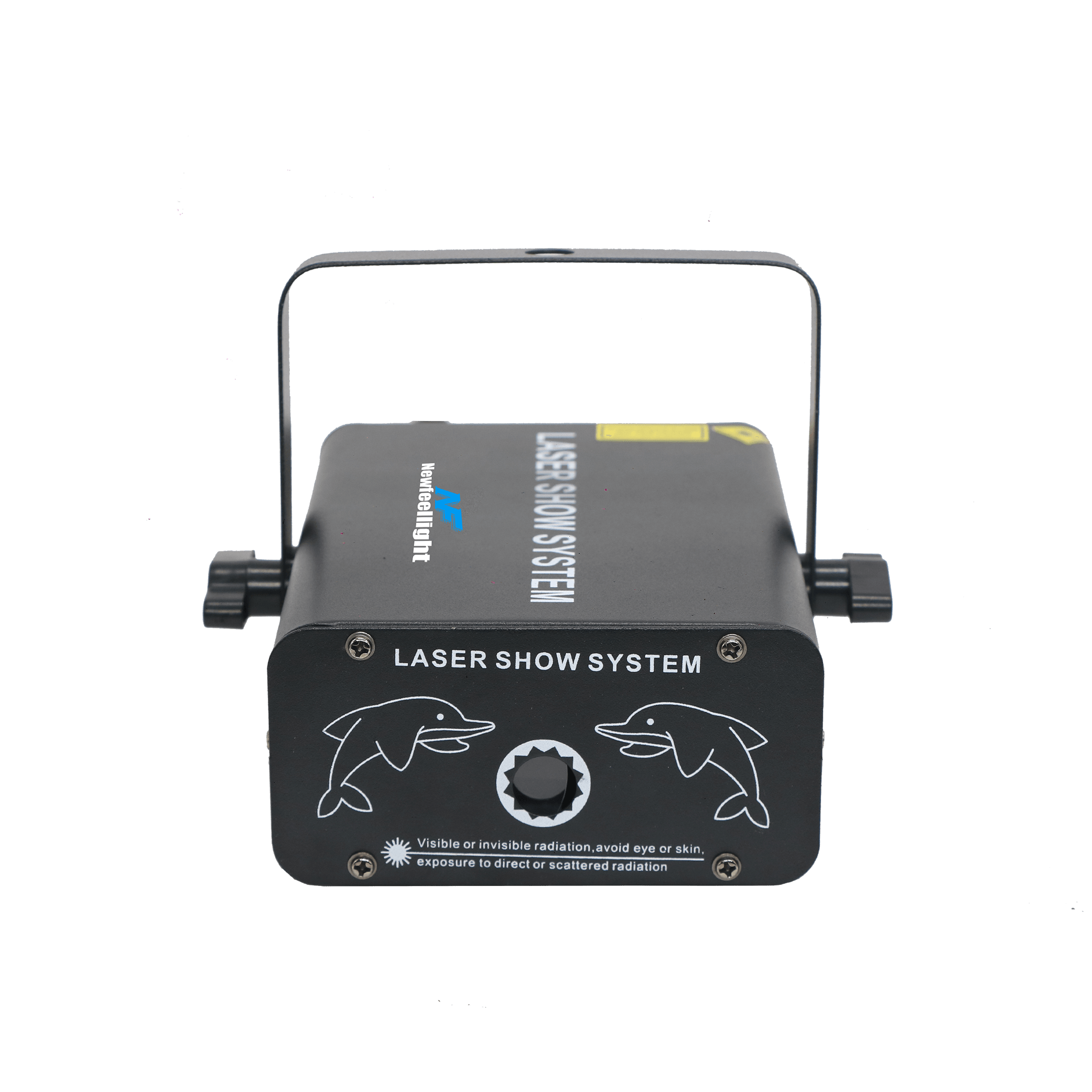 Widely Used In
Weddings, birthday parties, Christmas parties, Halloween, and gatherings with buddies and family. Start your splendid mild show with birthday celebration beam lights. More outcomes are ready for you to the founding of the led stage mild projector.
5 Kpps Stepper Motor
60° scan angle;32 pattern presets;Precision beams with minimum divergence;DMX, sound and infrared control plus auto function Master, slave and standalone modes;Display with 4 function keys for easy manual operation;Rugged aluminium enclosure with key switch.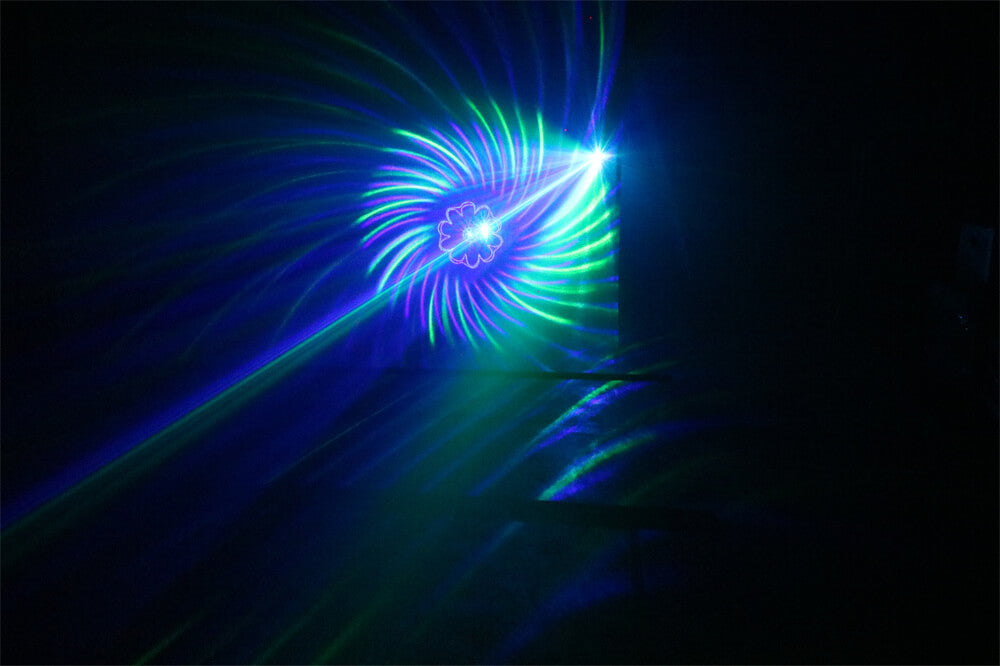 Power supply
AC90~240V, 50Hz/60Hz
Laser wavelength
red laser 638nm 100mw green laser 532nm 40mw blue laser 450nm 100mw
Chassis material
iron shell
Scanning system
various laser effect patterns
Applicable places
bars, disco bars, dance halls, KTV rooms, family parties
Power Connection
Power Cord
Control mode
voice control, self-propelled mode
Cooling system
Fan forced cooling system
Working environment
indoor
Product size
16.2*12*6CM (without handle)
Inner box size
24*19*14CM
Outer box size
50*40*60CM
Frequently Asked Question
Q: Hey can anyone explain the music settings, please?
Q: Is this able to shine just white lights to set the mood for a slow romantic song?
Q: Is this bring enough for a school gym?
Q: Does this fixture come with mounting hardware? I'd like to install these lights upside down on a truss?
Newfeel animation laser effect
If you want to see more effects of this stage laser light, please check our YouTube video channel, or contact us directly.