Table of Contents
Laser releases outdoor effects laser for large-scale events
For the F5500 Series 30W-45W RGB Animation Laser Light
Features for the F5500
F5500 is well application for large scale event show, theme park, amusement park, TV show, wedding
Laser releases outdoor effects laser for large-scale events
New Feel Laser releases outdoor effects laser for large-scale events, big stage laser show (indoor/outdoor), amusement park, festival, water fountain effect etc.New Feel Lighting Manufacturer is focusing on making and producing led & laser stage light for over 10 years. Our main stage laser products including, Clubs laser light, large scale event lasers, Party lasers, outdoor laser landmark, laser beam bar.
Today (at the date of 5th January 2020) is the first lighting performance test for the F5500 Series of 35w rgb animation laser light in the outdoor , F500 is really a nice outdoor door sky laser light ,during the testing, a very good lighting performance appearing in the sky. By the way, we did waterproof test with tap watering the laser light machine before the outdoor lighting performance test for the F5500. There also have many quality test need us (hanging test, life test, function test, vibration test and safety test) to do before it launched into the market. Quality is the foundation for a manufacturer enterprise.
For the F5500 Series 30W-45W RGB Animation Laser Light
New Feel F5500 Extreme high power of from 30W-45W – guaranteed after optics!
All devices are equipped with diodes for brilliant colors and great color fading behavior
The laser beams and beam shapes are highly precise and accurate, which makes the New Feel F5500 show lasers suitable for high professional applications - indoors and outdoors.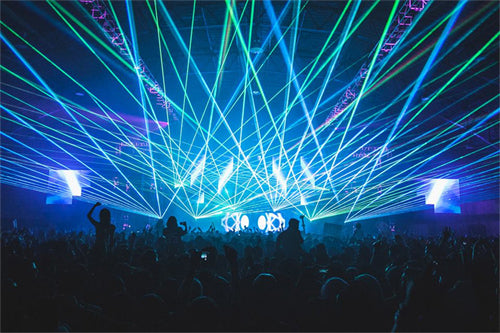 Features for the F5500
1. Laser source: import laser diode, high stability, and long service life.
2. Laser design: There are power protection system devices, waterproof, dustproof, moisture-proof, anti-corrosion, anti-rust, and a good sealing system.
3. Built-in temperature control system, automatic adjustment of temperature, stable work in -40 ° - 45 °.
4. Built-in American pangolin FB4 professional laser light control software can play programmed beam/animated laser program offline.
5. Can do automatic time switch function, SD Card function.
6. Can perform dynamic 3D beam, animation performance, suitable for outdoor advertising, water curtain fountain, large-scale outdoor performances, City landmarks, landscape lighting and so on.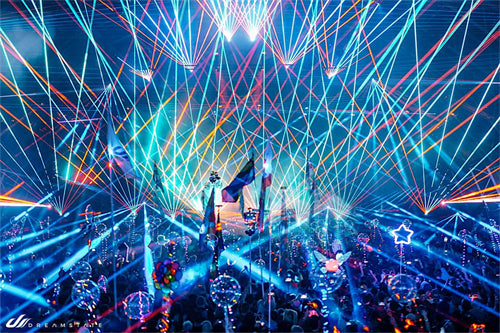 F5500 is well application for large scale event show, theme park, amusement park, TV show, wedding
New Feel invest a lot of money in Researching & Designing Team, we never stop to make new product and upgrade our products we already have. Join NEW FEEL LASER here, we will keep updating our new products to you. Also new idea for the laser design or customized products order is welcome here.
Contact us without cost recommendation, and allow us to aid you intend your celebration and offer expert recommendation to your celebration or occasion to lesson stress!