Table of Contents
Guangzhou New Feel Lighting & Audio Co., Ltd
Products and products lighting
we already reopen our online shop
Guangzhou New Feel Lighting & Audio Co., Ltd
Is established in 2009, we were focus on offline business since the last 8 years, that means the domestic mart in our main market, we took part in Chinese exhibition every years (where the exhibition take place in Guangzhou Shanghai Beijing), we are not only the manufacturer which providing perfect products, but also we mostly do the professional solutions for our customers. Taking part in Exhibition is one of our main ways to get our customers. But nowadays, the online business getting more and more important, it's more economic, save time, more safe for the buyer etc. New Feel is getting start to preparing the online exhibition show for our customers
On the one hand, we are preparing a big new show room, so that we can have enough room to be able to show the customers with more clearly full lighting performance.
Products and products lighting
Such as we could have on line face time with our customers to show the lighting performance. Also we could shoot many our products and products lighting performance videos for upload to our website for the customers to review at any time.
On the other hand, online platform is necessary.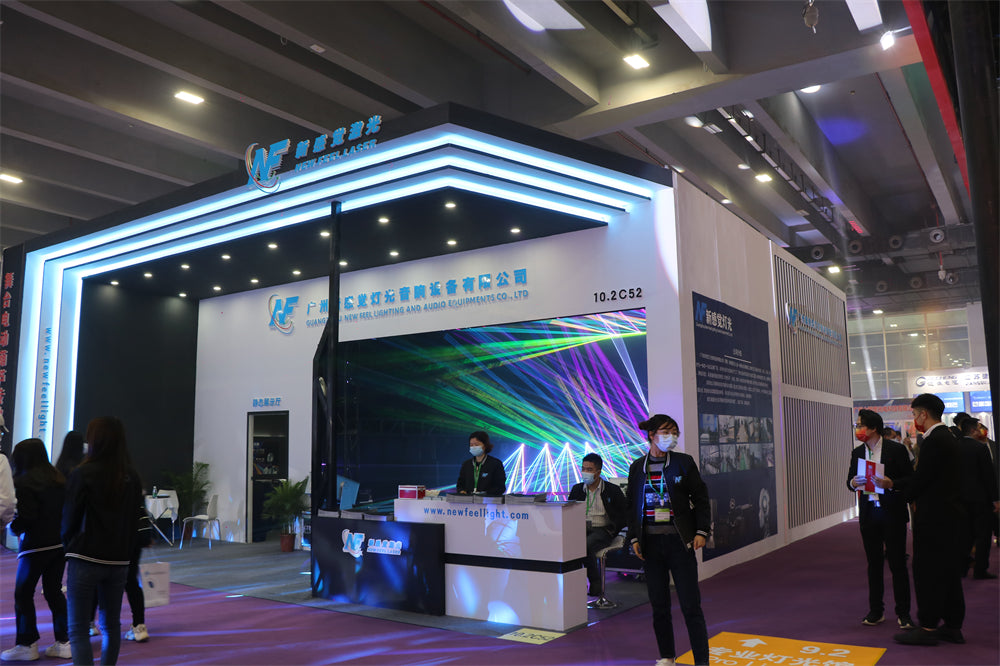 we already reopen our online shop
Firstly,Now we are working on uploading our new products, new videos. This the online platform which could support for the customers to make the order directly - Alibaba Trade Assurance, many payments terms are supported (such as T/T, western union, e-checking, visa card, Credit card and so on.) Alibaba trade assurance order it is more efficient and safe for the customers.
Secondly, we build a new professional website for our customers to check as much details as we have for our products. (each product we upload one link only, so it is easier to find and check all the product details , and also all the products parameter is 100 percent true and right . we do many lighting project for our customers ,some of them become our long-term business partner. They all have high quality requirements for the products.) We will always keeping update and post once our new products and the most popular products. The news will be updated every month every week.
The Prolight + Sound Guangzhou exhibition scheduled to be held on 19 - 22 February 2020 has been postpone ,but don't worry, new feel lighting is preparing the online exhibition for you! Checking our products in our web & shop, for any more product details pictures, videos, operating lighting products videos , also if want to do customized products, feel free to leave us the messages or call us at any time, 24hours online service for our customers, also we are willing to help you at time.
Your success is our business, welcome to inquiry us at any time, we will do the best for you!